Best Security Locks for Windows
The windows in a house are considered to be one of the weakest points in terms of security. A significant number of residences and flats have aged windows that can be effortlessly pried or opened by force. Moreover, some individuals tend to keep their windows unlocked, which gives unauthorized individuals unrestricted entry. However, there is a silver lining – by installing budget-friendly locks, you can considerably enhance the security of your windows in just a matter of minutes.
Installing basic locks on your windows can effectively deter both intruders and prevent children from falling out, all while maintaining an aesthetically pleasing appearance for your home, without the need to make it look like a fortress. Additionally, these locks are budget-friendly, simple to set up, and suitable for both renters and property owners alike.
While window locks are a great addition to home security, the most effective strategy is to have a comprehensive system that incorporates alarms, cameras, motion sensors, and other physical barriers. Nevertheless, some homeowners may install window locks, but fail to use them correctly by leaving windows open or not securing the locks at all. Therefore, to further enhance your peace of mind, it is advisable to install an alarm system that alerts you in the event of an open window.
This article will explore some of the top options available on the market, helping you make an informed decision to protect your property.
---
Here are some essential points to keep in mind:
Approximately 25% of burglars gain entry into homes through windows.

To avoid drawing attention to themselves by breaking glass, many intruders will first check whether windows are unlocked or can be pried open.

While locks are typically installed on ground floor windows, installing them on upper level windows can help prevent children from falling.

For extra reinforcement, consider adding metal track locks or sash locks to windows that already have plastic locks.

When selecting a security lock, it is advisable to avoid plastic and opt for locks made of durable materials such as steel or aluminum.

Installing track locks is quick and inexpensive, and can effectively deter prying attempts on your windows.

Ground floor air conditioning units can also serve as an entry point for intruders. By installing window bar locks, you can prevent these windows from being forced open.

Intruders may find it easier to break a window and pry it open than to climb through broken glass. Keyed window locks can make it almost impossible to open a broken window.
---
Our Top Picks
There are numerous trustworthy brands that offer window locks, which can be purchased from Amazon and most hardware stores. After conducting extensive research, we have found that the following locks are some of the most reliable options available:
Best Lock for Vertical Slides: Defender Security Keyed Sash Lock
This upgraded sash-lock is designed to function with standard sliding windows, featuring a key mechanism that makes it difficult to disable from both the inside and outside of your home. It is an ideal replacement for outdated and damaged sash locks, or can serve as an additional lock to existing window locks. This lock can be easily attached to wooden, aluminum, or vinyl sashes and frames, making it a versatile option for most windows.
Check out this product on Amazon
---
Best Lock for Horizontal Slides: Lion Locks Sliding Window Lock
These affordable track locks are specifically designed to securely hold sliding doors and windows closed. With just two screws, the lock assembly can be easily installed and removed, while the interior is coated with vinyl to prevent any damage to the window frame. These locks are sold in a pack of 10, providing an economical solution for multiple windows and doors.
Check out this product on Amazon
---
Best Lock for Windows with AC Units: Ideal Security Window Security Bar
This window lock is an effective solution for preventing sliding or single-hung windows from opening, which is particularly useful for windows with air conditioning units installed. Available in three different sizes, this lock is designed to be easy to install and child-proof. In case of an emergency, it can be unlocked in a matter of seconds. This lock provides a simple yet secure way to safeguard your home and ensure your peace of mind.
Check out this product on Amazon
---
Types of Window Locks
Each of the locks listed below are easy to install, typically requiring only a drill and some screws. In addition to their ease of installation, these locks are also affordable, with simple sash, slider, or pin locks costing just a few dollars, while locking bars and fancier stop locks can retail for between $25 and $50. Regardless of the type of lock you choose, adding this extra layer of security to your windows is a cost-effective way to protect your home and your family.
Pin Locks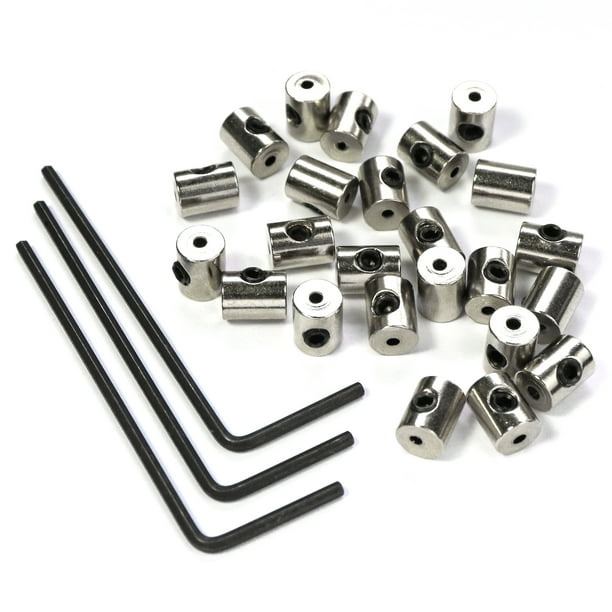 Pin locks are a popular choice for sliding windows. They work by inserting a pin through the window frame and into the sliding track, preventing the window from being opened. Pin locks come in a variety of designs and materials, with some offering key-operated options for added security.
Pin locks are effective window locks that consist of large pins fitting into a window frame to hold it closed. They work with single-hung, double-hung, and slider-type windows. You only need a drill and screws to install them; simply install the chain onto the window frame and drill a hole for the pin. Look for pin locks made from sturdy materials like steel or brass to ensure maximum protection.
One advantage of pin locks is that if you drill holes at multiple heights in the frames, you can keep the window slightly open for airflow while still keeping it secured. Additionally, if you forget to close your window, the pin will keep it from opening any further, providing peace of mind. Pin locks are an affordable solution, typically costing around $5 each, and are available on Amazon or at your local hardware store.
---
Sash Locks
Sash locks are designed for double-hung windows and work by locking the two window panels together. These locks typically come with a latch that is screwed into one window panel, while a catch is mounted on the other panel. When the latch is engaged, the two panels are locked together, preventing the window from being opened. Sash locks come in various designs and materials, including key-operated models for enhanced security.
For those who are not looking for anything too fancy but still want to upgrade their old locks with something sturdier, a sash lock is a great option.
If you travel frequently or do not open your windows often, you can purchase keyed sash locks for around $10 each. It's important to note that, depending on the brand, each lock may come with a different key.
In addition, some people have used keyed sash locks to prevent their disabled children from trying to get through windows. However, it's crucial to ensure that you know where the keys are in case of a fire or other emergency that requires escape.
---
Track Locks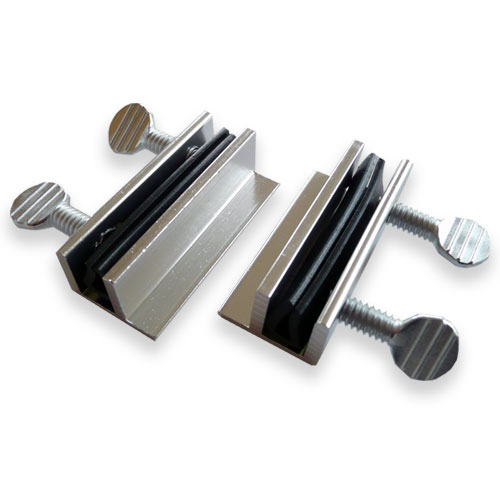 Track locks are a convenient option for those who don't want to make structural modifications to their home or apartment, such as renters or those who are not planning to stay permanently. These locks are designed to fit into the track of sliding windows or doors and can be tightened with a screw or bolt, which can be adjusted by hand. 
You can choose to keep the window completely locked or allow some ventilation by opening it a crack. If you want to increase the security level, you can purchase a track lock with a removable allen key.
---
Bar Locks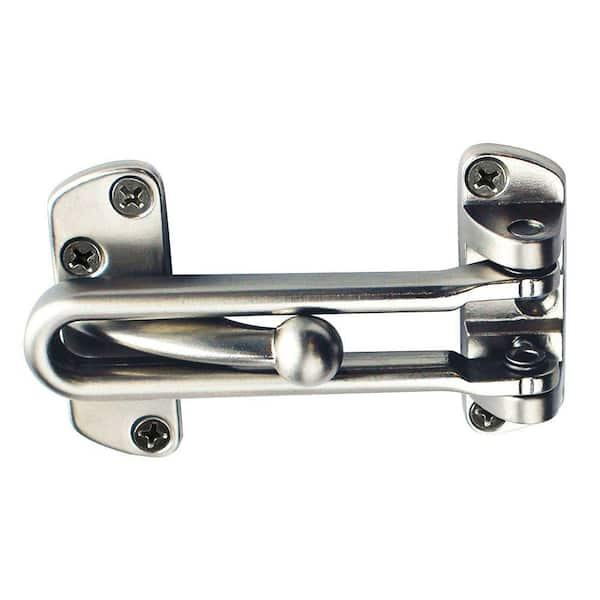 Bar locks are a type of window lock that are installed across the interior of single hung or slider windows to prevent them from opening. Unlike indoor security bars that enclose windows, bar locks work by obstructing the path of the window. When fully installed, the window will be unable to open, making bar locks ideal for use during winter or when leaving the home unattended. 
Bar locks can also be adjusted to secure partially opened windows and are commonly used to keep air conditioning units in place in ground floor windows.
---
Stop Locks
Stop Locks are small wedges that can be installed between the frames of single or double hung windows. These articulating wedges obstruct the window movement when placed, and can be pushed in when you want to open the window. They are easy to use and come with child-proofing benefits.
Stop locks are simple and do not have any additional parts to lose. They are also designed to automatically engage when the window is closed. However, they can be more expensive than other types of window locks. An Andersen stop lock typically costs about $40 on Amazon. If the price is a concern, consider pin locks as an alternative. They provide similar functionality and cost only a fraction of the price.
---
Window Wedge Locks
Window wedge locks are a simple and effective solution for securing windows. They work by placing a wedge-shaped device in the window track, preventing the window from being opened or closed. The wedge can be adjusted to allow the window to open a specific amount, providing both security and ventilation. Look for window wedge locks made from durable materials like reinforced plastic or metal.
---
Keyed Window Locks
Keyed window locks are a versatile security option suitable for various window types, including casement, awning, and double-hung windows. These locks typically consist of a bolt that is secured into the window frame using a key. Keyed window locks can be installed at different points on the window, ensuring that it remains secure even if the glass is broken. Choose a lock with a robust, tamper-proof design to ensure maximum protection.
---
Folding Window Locks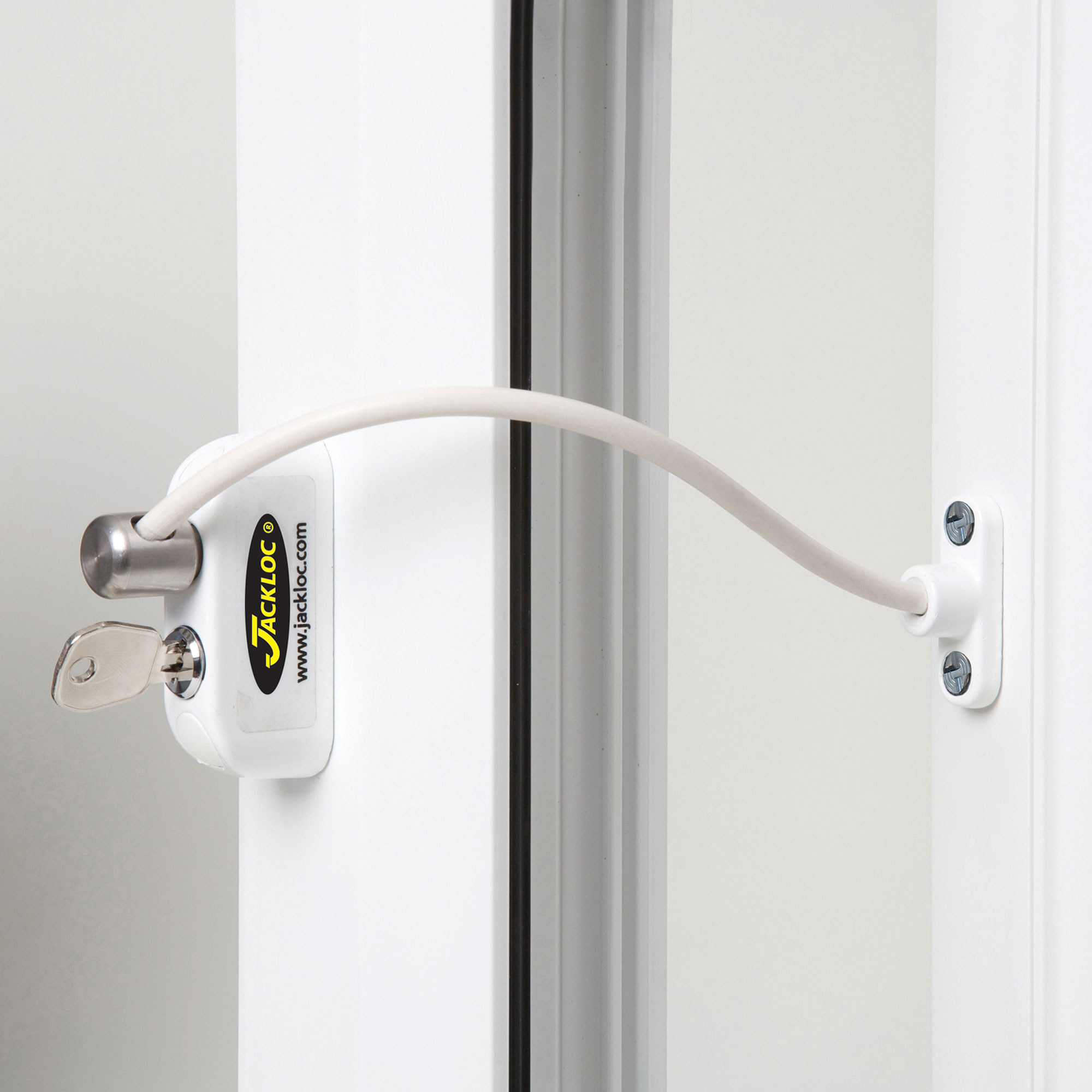 Folding window locks, also known as window restrictors, are designed to limit how far a window can be opened, providing both security and child safety. These locks consist of a metal arm that folds out from the window frame and attaches to a bracket on the sash. Folding window locks are an excellent option for casement and awning windows, as they allow for ventilation without compromising security.
---
Different Windows Require Different Locks
Adding locks to windows doesn't mean sacrificing their intended function, which includes allowing natural light and fresh air inside and providing a view of the outdoors. However, with the variety of lock options available, it can be challenging to determine the best type for your window style. 
Familiarizing yourself with different types of windows, including single-hung, double-hung, and sliding windows, can be helpful in selecting the most suitable lock. 
Fortunately, most window lock styles can work with these common window types, and they come in different configurations, such as keyed, wedged, or barred, to suit various preferences. In contrast, windows that hinge open, like hopper, awning, or casement windows, require locks that prevent them from swinging open. In this case, pin and sash locks are usually the most appropriate.
---
Conclusion
Securing your windows is a crucial step in protecting your home or office from intruders. By considering the types of windows you have and selecting the appropriate security locks, you can significantly enhance the safety of your property. Remember to prioritize durable materials and tamper-proof designs when choosing the best security locks for your windows.