Best Shooting Eye and Ear Protection
Safety should always be a top priority when it comes to shooting sports and firearms training. Eye and ear protection are two essential pieces of safety gear that should never be overlooked. 
To protect against the loud noises, smoke, and potential debris that arise when shooting a gun, it is important for every shooter to have professional-grade ear and eye protection.
To help you stay safe and focused on the range, we've put together a list of the best shooting eye and ear protection currently available. Whether you're a seasoned shooter or a beginner, investing in high-quality safety gear is crucial to ensuring a safe and enjoyable experience.
---
Top Shooting Eye Protection
Eye protection comes in two forms: glasses or goggles. Glasses-style protection is usually sufficient for most people, but goggles are useful for preppers since they can also provide protection against smoke, tear gas, and other hazards.
If you already wear glasses that are made of polycarbonate or other impact-resistant materials, you can simply use them, or wear goggles over them.
Lenses can be tinted or clear and come in colors such as yellow, amber, grey, and more. Grey lenses help reduce glare and maintain color recognition in bright conditions, while amber and yellow lenses are particularly effective at dawn and dusk.
It's recommended that eye protection should be replaced after three years of regular use, although they can last longer with proper care such as avoiding exposure to sunlight. However, it's important to note that wearing glasses can introduce a parallax error when shooting with a scoped rifle, where the reticle may appear to be in a different position compared to when not wearing glasses. To avoid this, it's suggested to zero the rifle while wearing the eye protection and check if the zero changes with and without the glasses.
1. Wiley X Saber Advanced Ballistic Sunglasses
Wiley X Saber Advanced Ballistic Sunglasses offer a stylish and highly functional solution to eye protection. These sunglasses meet the MIL-PRF-31013 ballistic standard, ensuring superior impact resistance. The adjustable nose piece and temple tips allow for a customized, comfortable fit. The lenses are shatterproof and provide 100% UVA/UVB protection, making them perfect for any shooting environment.
Check out this product on Amazon
---
2. Oakley SI Ballistic M Frame 3.0
Oakley is a well-known brand in the world of eye protection, and their SI Ballistic M Frame 3.0 glasses live up to the reputation. These glasses offer a wide field of view and feature a comfortable, lightweight design. The lenses meet high-velocity impact standards, and the frames are designed to withstand the toughest conditions. Additionally, the lenses provide 100% protection from harmful UV rays.
Check out this product on Amazon
---
3.
Smith Optics Elite Aegis Arc Compact Eyeshield
Smith Optics Elite Aegis Arc Compact Eyeshields are a versatile option designed to fit various face shapes and sizes. These glasses meet MIL-PRF-31013 and ANSI Z87.1 impact standards, ensuring optimal protection during shooting activities. The lenses feature an anti-fog and scratch-resistant coating, making them suitable for various environments. The adjustable nose piece and temples allow for a comfortable, secure fit.
Check out this product on Amazon
---
Other Eye Protection to Consider
Other types of glasses-style eye protection include Howard Leight Uvex Hypershock Shooting Glasses, Revision Military Sawfly and Walker's Sports Glasses.

You can also opt for goggle-style eye protection. Oakley Standard Issue Ballistic HALO, Revision Military Goggle System, and Rothco OTG Ballistic Goggles are among the best.
---
Top Shooting Ear Protection
When your ears are exposed to at least 140 decibels, permanent hearing damage can occur. Rifles can create between 160-170 decibels, which is equivalent to the noise produced during a rocket launch. Even the ultra-quiet .22 Long Rifle ammunition can exceed 140 decibels. Protection is necessary for every shot, unless you have a specialized build such as a subsonic .300 BLK with a suppressor.
Ear protection has a wider variety than eye protection, and includes options like disposable in-ear soft foam inserts, reusable in-ear inserts (some of which are soft while others are molded to fit your ear), basic over-ear muffs (also known as passive), and electronic over-ear muffs (known as active). Doubling up on ear protection by using both in-ear and over-ear protection at the same time is not uncommon, especially in enclosed spaces with very loud firearms, such as a big-bore rifle with a muzzle break at an indoor shooting range.
The ANSI's S3.19 standard regulates ear protection and companies provide a Noise Reduction Rating (NRR) indicating the number of decibels the protection can block. Look for a protection with an NRR of 22 or more. Using a suppressor, which is often mistakenly called a "silencer", can reduce the sound by 15-25 decibels.
---
1.
Howard Leight Impact Sport Electronic Earmuffs
The Howard Leight Impact Sport Electronic Earmuffs are a popular choice for shooting enthusiasts. These earmuffs offer a Noise Reduction Rating (NRR) of 22 dB, providing excellent hearing protection. The built-in directional microphones amplify low-level sounds, enabling clear communication while suppressing harmful noises. The earmuffs are also foldable for easy storage and transport.
Check out this product on Amazon
---
2.
Peltor Sport Tactical 500 Electronic Hearing Protector
The Peltor Sport Tactical 500 Electronic Hearing Protector offers a comfortable and customizable fit, thanks to its adjustable headband and cushioned ear cups. With an NRR of 26 dB, these earmuffs provide reliable hearing protection. The adaptive frequency response technology reduces background noise and enhances communication. Additionally, the earmuffs feature Bluetooth connectivity, allowing you to connect to your smartphone for calls or music.
Check out this product on Amazon
---
3.
Walker's Razor Slim Electronic Muff
Walker's Razor Slim Electronic Muff is a compact and low-profile option for those who prefer a less bulky design. With an NRR of 23 dB, these earmuffs provide adequate hearing protection during shooting activities. The ultra-thin ear cups and adjustable headband ensure a comfortable fit. The built-in microphones enhance ambient sounds and suppress harmful noise levels, allowing for clear communication on the range.
Check out this product on Amazon
---
Other Ear Protection to Consider
The Mack's Maximum Protection Soft Foam Earplugs (100 count), Radians 25 Paid Disposable Foam Earplugs (50 count), and Walker's Foam Ear Plug Jar (100 count) are some of the best disposable earplugs for hearing protection.
For reusable earplugs, the 3M Peltor Sporting Good Banded Hearing Protector, Decibullz Custom Molded Earplugs, Etymotic GunsportPRO Electronic Hearing Protection, Titan Tactical Reusable Ear Plugs with heavy duty case, SureFire EP4 Sonic Defenders, and Walker's Corded Foam Plugs are some of the best options.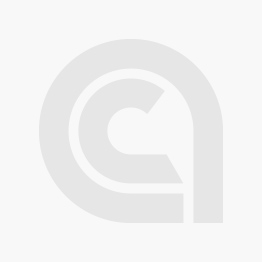 If you prefer basic over-ear protection, consider the 3M Peltor X5A, Caldwell Adjustable Earmuffs, Champion Traps and Targets Slim Earmuffs, Howard Leight Leightning Ultraslim Shooting Earmuff, or Walker's Razor Slim Earmuff.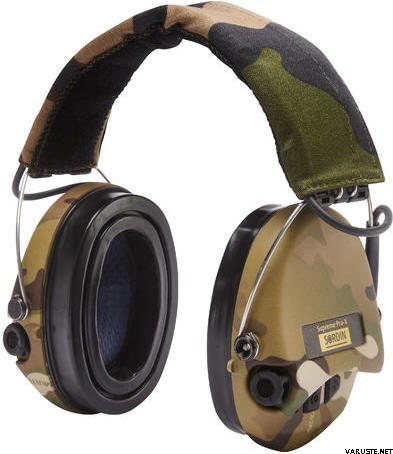 For electronic over-ear protection, the Champion Pro Elite Vanquish Electronic Hearing Muffs and MSA Sordin Supreme Pro-X are also among the best.
---
Inserting Your Earplugs Correctly
If you're using earplugs, inserting earplugs properly is important for effective noise reduction and to prevent discomfort or injury to your ears. Here are some general steps to follow:
Start with clean hands and dry ear canals.

Roll the earplug into a small, tight cylinder between your fingers.

With your opposite hand, gently pull your ear up and out to straighten your ear canal.

Insert the earplug slowly and carefully into your ear canal, using a twisting motion to ensure a tight fit.

Hold the earplug in place for a few seconds until it expands to fill your ear canal.

Repeat with the other earplug.
Remember that earplugs should fit comfortably and snugly in your ears, but not so tightly that they cause pain or discomfort. If you experience discomfort or difficulty inserting your earplugs, try adjusting your technique or consulting with a healthcare professional.
---
Conclusion
Investing in high-quality shooting eye and ear protection is essential to ensure your safety on the range. The options listed above offer a mix of comfort, durability, and functionality, making them ideal choices for both casual and professional shooters. Remember that no matter how experienced you are, safety should always come first. So, make sure to prioritize your eye and ear protection and enjoy your shooting activities with peace of mind.